Meet our Team and Mentors
Our acceleration program is connecting startups & corporations. We are experts in supporting both sides of the table with creating maximum value from their cooperation. Our traditional focus is downstream space technologies but we are open-minded so you can apply with a project not connected to them. Want to cooperate with our Partners? Apply!
Wojciech Drewczyński
CEO
Accelerating startups since 2014. Author of the book about startups ecosystem, CIO at Black Pearls VC, supporting start-ups with business modelling, effective project management and sales activities.
Maciej Mickiewicz
COO
Co-founder of two space industry companies. Organizer and mentor in the Polish Galileo Masters competition, Startup Weekend Space. Expert in the transport engineering and GNSS.
Krzysztof Kanawka
Technical Manager
CEO Blue Dot Solutions and ARGAS. Ph.D. DIC, ISU SSP18 and scientific advisor to Black Pearls VC. Leader of several projects in the space sector. Experienced in cooperation with GNSS, ESA, and GSA.
Adam Korybut-Kotulewski
Legal Manager / Prokurent
Lawyer and master of formalities. He provides high class legal advises for us and our startups.
Magdalena Jarosz
Communications Specialist
Business psychologist and participant of the previous edition of space3ac. She is responsible for marketing and PR.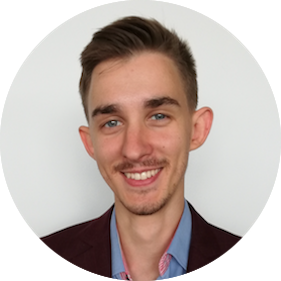 Wojciech Leonowicz
Project Manager
Guides startups, starting from scouting through selection till the end of the acceleration phase.