Meet the winners of space3ac accelerator first batch
Space3ac first batch alumni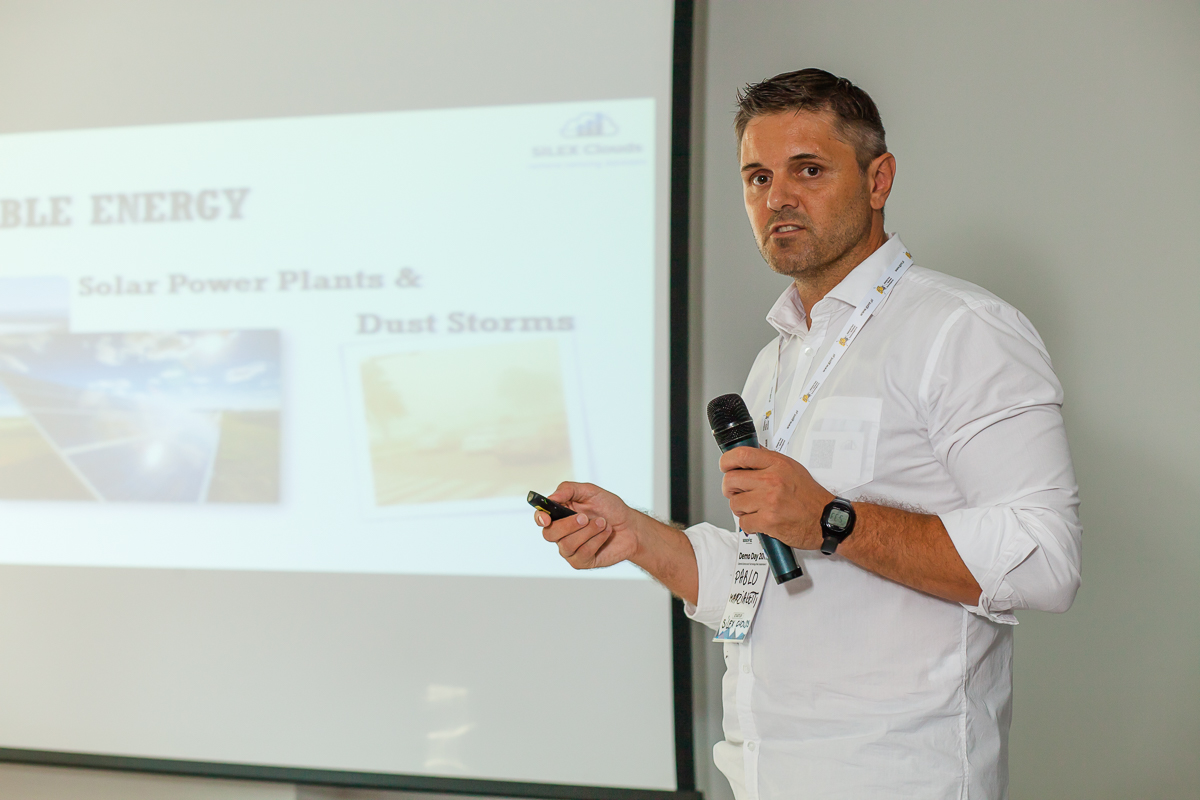 Domain: Earth Observations
A project of a tool utilising EO data to provide information for solar energy producers from renewable sources. SILEX Clouds give alerts on sand storms or other events impacting the efficiency of energy producing devices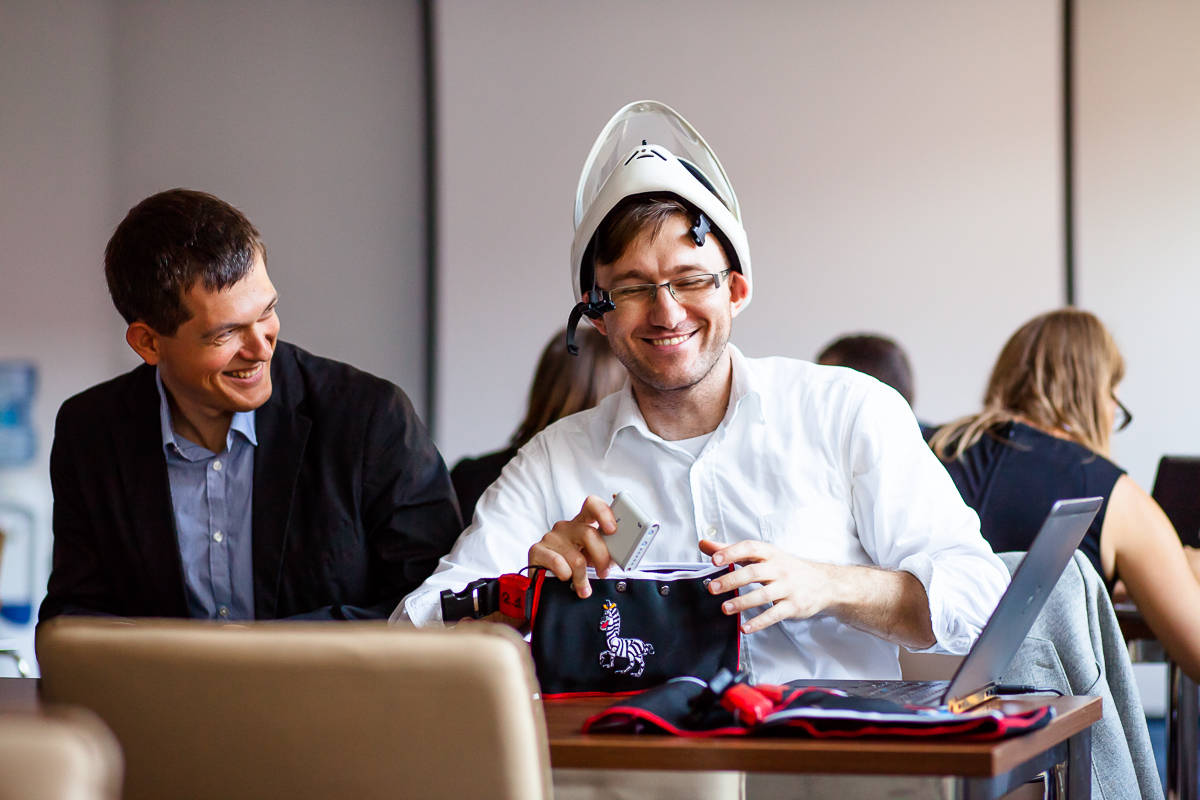 Skybox
Domain: GNSS
A solution aiming to provide parachuters with detailed information on their jumps and alerting them from collision events.
PLN in cash for the best team
How does it work?
Space3ac is 6 weeks long stationary acceleration programme for space industry startups operating in the downstream sector. Our mission is to solve the problems of the industry players by connecting them to startups with new ideas how to solve them. We offer great international mentors, both technical and business, place to work, accommodation, catering and access to branch investors for each team from all over the world. You don't need to give us shares in your business for joining accelerator, but we would like to participate in your success if we help you in finding an investor.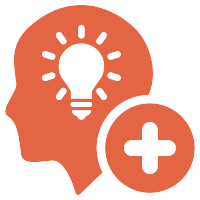 Apply with your idea
You have time till 20th of June 2016. Check the list of problems reported by our partners and find the way to solve them!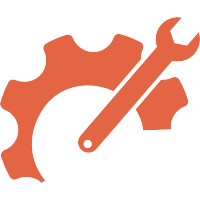 Work hard at the acceleration phase
Visit Gdansk this summer for 6 weeks and develop your business.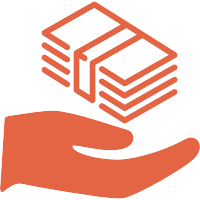 Pitch on Demo Day and take the money
You have a couple minutes to impress investors who guarantee 2 000 000 PLN pool (~450 000 €) of investment. Best team will get up to 50k PLN in cash from Black Pearls VC for R&D activities.
Technical GNSS, Earth Observation and integrated applications mentorship by ESA, NASA, POLSA and other partners.
Accommodation and catering in the City of Gdansk for 6 weeks for each team. But of course you won't have time for sleep during the acceleration phase 🙂
A patron for each team for whole acceleration phase will track your progress and help you with organization of work and meetings.
Early acces to Creotech Instruments and CloudFerro cloud for space industry projects and preferential conditions of usage for 12 months.
Great networking opportunities with representatives of mentors, investors, industry companies, business, academia and public administration.
50k PLN in cash for R&D activities for the best team at Demo Day and 2 000 000 PLN of potential investment from space industry investors.
Business mentorship and customer acquisition help on every level by experienced entrepreneurs and mentors from all over the world.
Place do work: office + space for mentorship in GPNT and a workshop with 3d printers and other cool stuff for 'dirty jobs' in the O4 coworking space.
2-5% of shares in your business for accelerator in case of successful acquisition by an investor within 2 years after the end of programme.
Evaluation criteria and our expectations
You must have prototype or MVP
We're looking for teams who have an early version of prototype or MVP of their solution.
No need to be an entrepreneur
We don't expect that you already founded your company. You may be just startup or team of good friends that would like to change the world.
Downstream sector knowledge
We're looking for teams with at least basic knowledge of space industry and downstream sector.
Solve real problems
Check the list of problems reported by our partners and find out how to solve them. No worries if you have totally different bussiness idea, you can still apply to space3ac accelerator.
The team
You must have a team with different skills. We can't help single persons.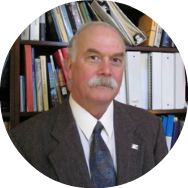 Prof Scott Madry
Global Space Institute
Executive Director of the Global Space Institute. He is the founder and President of Informatics International, Inc. and specializes in the applications of Geomatics technologies for regional environmental and cultural research. Long-time member of the International Space University faculty.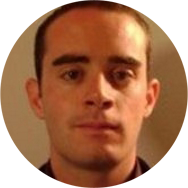 Thibaud Delourme
European Commission
Coordinator of teams working on user and market uptake of space data, in particular for the Copernicus programme (the EU earth observation programme). His experience includes developing initiatives on data dissemination platforms, support to start-ups and end users of space data.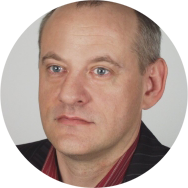 prof. PhD eng. Cezary Specht
Polish Space Agency
University Professor and Head of Department of Geodesy and Oceanography at the Maritime University in Gdynia. GNSS expert at POLSA with long-year experience of introducing GNSS services to Poland.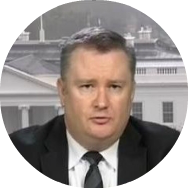 Prof John B. Sheldon
ThorGroup GmbH
A Marshall Institute Fellow, and a visiting professor at the School of Advanced Air and Space Studies, Air University, Maxwell AFB, Alabama. He is also Editor Emeritus of Astropolitics. Dr. Sheldon was program director for Space Security at the Centre for Defence and International Security Studies, Henley-on-Thames, UK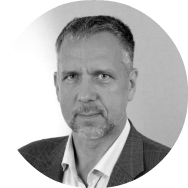 Torsten Kriening
ThorGroup GmbH
Business Development Executive with an excellent education and professional experience in broadcast technology (radio and tv), information technology and satellite communication.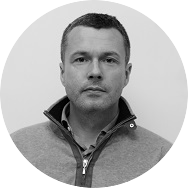 PhD Pierre Philippe Mathieu
European Space Agency
Earth observation applications engineer in the Earth Observation Science and Applications Department of the European Space Agency. He spent 15 years working in the field of environmental modeling, weather risk management and remote sensing.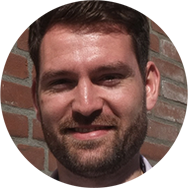 Ben Kraetzig
Neptec UK
A space systems and metrology specialist with knowledge on satellite camera capabilities. Previous experience included work on the SOFIA observatory and HAYABUSA probe.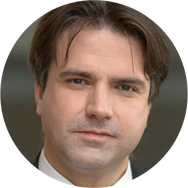 PhD Grzegorz Brona
Creotech Instruments
Co-founder and CEO of Creotech Instruments. Physicist and university teacher with previous CERN experience. His expertise include GNSS and Earth Observation utilising cloud computing services.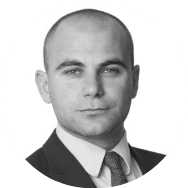 William Ricard
PricewaterhouseCoopers
Specialists interested in commercialisation, business model development and innovation & creativity management, knowledge and business network in the EO downstream market especially in Europe and North America.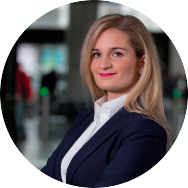 Marta Starek-Piasny
Orange Polska
7 years+ experience in strategic programs management area with budget of +40MLN EUR. High profile in designing business and operational models for products with extensive knowledge of innovative products and services development combined with business models for innovations.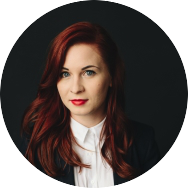 Iuliia Strotska
Kapitech
Space innovations Consultant. Organiser and Coach of the Polish edition of the ESA Space Applications hackathon "ActInSpace". Combining Aerospace Engineering and Business profiles, currently engaged developing of various Space projects in frame of ESA and H2020.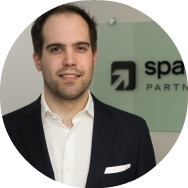 Thomas Tanghe
SpaceTec Partners
Driven professional with a passion for space, finance and start-ups. Thomas is the author of "Crowdfunding Innovative Ventures in Europe", published by the European Union. Prior to SpaceTec Partners, Thomas worked for the European Space Agency and consulting companies.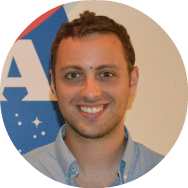 Izan Peris
Disrupt Space
Holds a background in aerospace engineering and has experience working at DLR. Co-founder of Disrupt Space and New Space facilitator in Europe.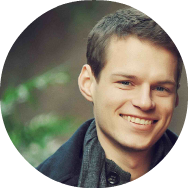 Philippe Cyr
Disrupt Space
Political scientist and innovation expert including extensive knowledge on Chinese space industry. Co-founder of Disrupt Space, New Space facilitator in Europe.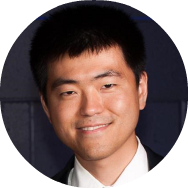 Magni Johannsson
Disrupt Space
Former DLR space plane engineer, who moved to the space startup scene. Co-founder of Disrupt Space and New Space facilitator in Europe.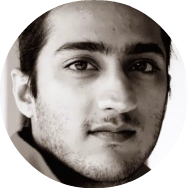 PhD Tanay Sharma
His interests span from space situational awareness, use of satellite technology for disaster mitigation and management to international and domestic policy issues that directly affect the space sector.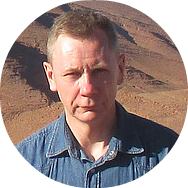 Dr. Sci. Sergey A. Stankevich
Scientific Centre for Aerospace Research of the Earth
Expert in areas of remote sensing methods, geospatial analysis and multi & hyperspectral imagery applications. Owner of approximately 20 patents for inventions and publisher of over 200 scientific papers.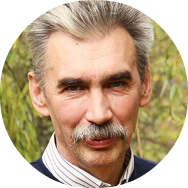 Dr. Sci. Vladimir Lukin
National Aerospace University of Ukraine
Digital image processing, signal processing, image processing and remote sensing expert. In top 50 most cited scientists of Ukraine.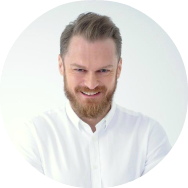 Piotr Bucki
Bucki.pro
Pitching, marketing & communication specialist supporting projects and business plans. He provides communication strategies to companies offering on-line businesses.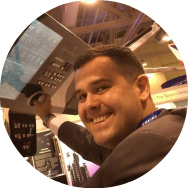 PhD Michal Moroz
Blue Dot Solutions
Middle Eastern specialist with knowledge on GNSS systems. and international cooperation with regards to the space technology use in the developing world. Co-founder of Blue Dot Solutions.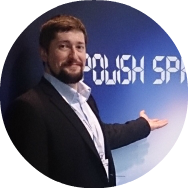 PhD Chris Kanawka
Blue Dot Solutions
Krzysztof serves as CEO at Blue Dot Solutions and scientific advisor to Black Pearls VC. Leader or participant to several projects in the space sector. His experiences include cooperation with GNSS, ESA and GSA.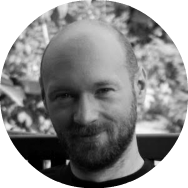 Adam Piech
Blue Dot Solutions
Experienced Near Space specialist and CTO at Blue Dot Solutions, responsible for technical aspects and general architecture of the ongoing R&D projects.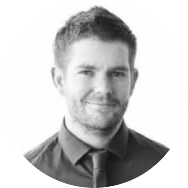 Mick Griffin
Brand24
Mick has over 8 years experience in building and maintaining business development strategies. Specializing in cross boarder sales, Mick is now Chief Revenue Officer at Brand24 Internet Monitoring.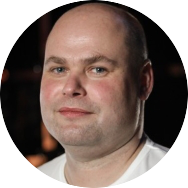 Mike Bradshow
AppCampus
Mike Bradshaw can often be found coaching early stage start-ups and entrepreneurs in the fundamentals of pitching. In his free time Mike is a Coach at StartupSauna, a co-driver with the Travelling Salesman project, curator of the Helsinki StartupDigest, organiser of MobileDevCamp.fi.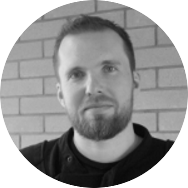 Michał Olszewski
Starter Rocket
Michał is a Lead Mentor of the Starter Rocket acceleration programme. In the past he managed an internal incubation programme for Agora SA using lean methods and customer development approach. His previous assignments include managing a seed-level investment fund.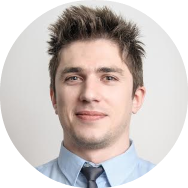 Aleksander Skałka
SALESmanago Marketing Automation
Since the beginning of marketing automation presence on the Polish market, responsible for building strategies of implementations and projects development. He co-developed the platform SALESmanago being the director of the Department of Marketing Automation Projects.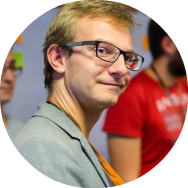 Mateusz Kraisnski
Blue Dot Solutions
Engaged speaker with passion to teach. For 3 years active member of Toastmasters International. Mateusz will help startups overcome their fear of public speaking and improve their presentations.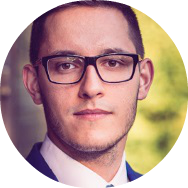 Jakub Ołów
Black Pearls VC
Business analytics specialist at Black Pearls VC responsible for the veryfication of new projects, realization of the investment process and acquisition of new investment oportunities. Since 2014 involved in several hundred investment projects and over 20 successful investments.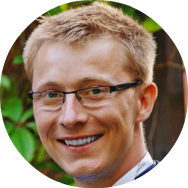 Paweł Dąbrowski
Gdynia Maritime University Faculty of Navigation Department of Geodesy and Oceanography
Expert in areas of geodesy, cartography, 3D modelling and laser scanning.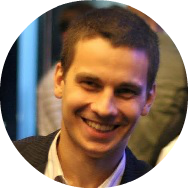 Szymon Moliński
Blue Dot Solutions
Expert in image and data processing. Software developer who loves open-source projects for engineers and scientists. Experienced user of Scilab software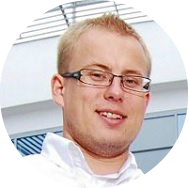 Jarosław Karwowski
Lege Artis
Legal Consuel and startup advisor. Expert in commercial law with particular emphasis on the processes of transformation in companies.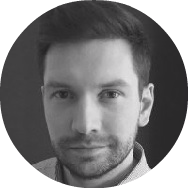 Hubert Szczołek
Black Pearls VC
Hubert specializes in the area of corporate finance. In Black Pearls VC he heads the Department of Finance and he is also responsible for the financial supervision of portfolio companies.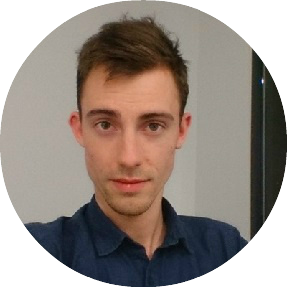 Maciej Mickiewicz
Blue Dot Solutions
Co-founder and COO/CEO of two space industry companies. Organizer and mentor in the Polish Galileo Masters competition, Startup Weekend Space and unique, downstream accelerator programme – Space3ac. Expert in the transport engineering and GNSS technology.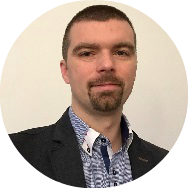 Dawid Smalara
Rebel Module Global
Graduate of the University of Gdansk: faculty of Economics. He acquired experience in the field of Controlling, working in Poland and abroad. During career executed financial control in shipbuilding, automotive and mineral processing area.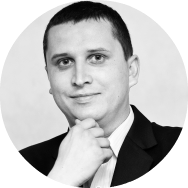 Wojciech Drewczynski
Black Pearls VC
Wojciech is Chief Innovation Officer at Black Pearls VC supporting start-ups with business modelling, effective project management and sales activities. Since 2014 involved in several hundred investment projects and over 20 successful investments.
Problems to solve
Our partners are looking for solutions for some crucial problems. They not only would like to test your solutions but also to pay for them. Your chances for acceleration phase will grow if you help our partners with their pains.
Satelite data movement tracking of vehicles on the road.
Observation of ground changes during construction processes and investments. Eg dumping ground areas.
Observation of surface water levels in retention ponds.
GNSS based solution to increase safety and reduce costs on rail.
GNSS + data for fleet operations on rail.
Fleet management, cargo monitoring, and delivery, including multimodal transportation.
Open and deep mine exploitation and their impact on local environment.
Understanding and identifying threats for energy transmission and network management across large distances.
Satellite data for precision agriculture and farm monitoring, incl. environmental impact.
Novel telecommunication solutions for aviation, incl. general and leisure aviation.
Integrated applications for commercial solutions.
Don't forget to check for updates. Our list of the problems will grow during application phase. You can also apply with project which is not connected to reported problems. Each great downstream startup idea has chances to get accest to acceleration phase.
For whom is space3ac?
We're looking for new and existing startups, academia or scientific teams, alumni of European Satelite Navigation or Copernicus Masters competitions and other teams that are would like to change the world using EO, GNSS, telecommunications and/or integrated application.
Do I really need to have a team?
A startup is too much work for one person so each additional hand to work is crucial. Each day will be fulfilled with meetings with mentors and hard work on your idea so you can't do everything by your own.
How much does it cost to participate in space3ac program?
It's totally free. We ensured that you'll get everything that you'll need to work and improve your startup. We won't charge you and take shares in your business for acceleration, but we would like to be a small part of your success when you'll get some funding from an investor. Fair enough?
Can we do it without moving to Gdansk for 6 weeks?
Sorry, no. We will provide you access to the best space industry and business mentors and most of them will visit Gdansk especially to share their knowlegde with you. You must be focsed on work and we know that the best thing to do it is to just cut off some distractions. In our office nobody will distrub you 🙂
We've already taken some funding. Can we still apply?
Yes, it's not a problem for us. Black Pearls VC and other space industry investors can bring you next round of funding.
What will happen when we get funding from an investor?
A lot of startup accelerators get some shares in accelerated startups. We work in different way and our motivation is to help you not only in customer acquisition but to get funded by an investors in particular. In that case we will take some shares in your business with a value of not less than the amount of our expeditures for your acceleration, with the valuation identical to the valuation of the acquisition of shares by the investor. Example: you get funding 500k PLN for 20% of shares. Your business is worth 2,5 MLN PLN. For help in acceleration we take 2% of shares. Fair enough?
5th May 2016 – official launch of space3ac
10th May to 15th June 2016 – information meetings in Gdansk, Warsaw, Kraków and other cities
20th June 2016 – end of application phase
27-29th June 2016 – Preparation Camp in Inkubator Starter
18th July to 28th August 2016 – Acceleration Phase in GPNT and O4 coworking space
8th September 2016 – Demo Day with investors in GPNT
By clicking "Subscribe" you agree to processing of personal data provided by you for the purpose of sending you the SPACE3AC email by Blue Dot Solutions Sp. z o.o., Gdańsk (80-309), Al. Grunwaldzka 472, registered in the Register of Entrepreneurs of the National Court Register under the number 0000529485, NIP (Tax ID No.): 584-27-38-619, REGON (Business ID No.): 22217535400000 who is at the same time the personal data administrator in the meaning of the Act of 29 August, 1997 on Personal Data Protection.
Got questions? Contact us