Addmission phase for Space3ac latest batch was closed
Authors of the best applications will be invited to Gdansk to take part in the Preparation Camp, which will be held on 20-21 November in Gdańsk Science and Technology Park.
Then, the best teams will be chosen to start the acceleration. The start of the course is scheduled for 6-8 December.
The entire second round of Space3ac Intermodal Transportation will be completed by the end of February 2018.
How does it work and how to apply?
Space3ac is a 3 months long acceleration program for startups able to use satellite technologies to create solutions for the intermodal transportation sector. Our mission is to solve the problems of the transportation industry players by connecting them to startups with new ideas. We offer up to 200 000 PLN in cash, great international mentors, both technical and business, a place to work and access to branch investors for each team from all over the world. You don't need to give us shares in your business for joining the accelerator.
We're supported by the Polish Agency for Entrepreneurship Development in the Scale UP program.
Apply with your idea
You have time till the 31th of October 2017. Check the list of problems reported by our partners and find a way to solve them!
Work hard at the acceleration phase
Work hard for 3 months and develop your business.
Pitch on Demo Day
You have a couple of minutes to impress investors who would like to invest money for further development of your business.
Development plan and KPIs
Each team in the acceleration phase will get 15 000 at the beginning. To get the additional funding up to 185 000 PLN you must prepare the development plan and the list of KPIs with your team's Patron. We'll check your progress at the end of each month.
Some teams will fall away
We have money just for 20 startups and we'll invite at least 26 to our program. After the first month of the acceleration phase, we'll decide which teams will fall away from Space3ac. For those teams that will be the end of their adventure and they won't get additional funding from Space3ac.
Reporting and budgeting rules
We'll help your company to implement reporting and budgeting rules to be more reliable not only for State Companies but also for the market and investors.
Test drive
You have a very unique opportunity to test drive your solutions in State Companies. Try to change it into a "lighthouse deal" that will open the door for much bigger success.
teams in the acceleration phase
Technical GNSS, Earth Observation and integrated applications mentorship by ESA, NASA, POLSA and other partners.
Access to infrastructure and experts from State Companies that are interested to test drive your solutions.
A patron for each team for the whole acceleration phase will track your progress and help you with the organisation of work and meetings.
Early access to Opegieka cloud for space industry projects and preferential conditions of usage for 12 months.
Great networking opportunities with representatives of mentors, investors, industry, companies, business, academia and public administration.
Up to 200 000k PLN in cash for R&D activities for each team in the acceleration phase and much more of potential investment from space industry investors.
Business mentorship and customer acquisition help on every level from experienced entrepreneurs and mentors from all over the world.
A place to work: office + space for mentorship in GPNT and a workshop with 3d printers and other cool stuff for 'dirty jobs' in the O4 coworking space.
No equity for getting access to the acceleration phase
Evaluation criteria and our expectations
You must have prototype or MVP
We're looking for teams who have an early version of prototype or MVP of their solution. Minimum TRL level that we expect is 3.
You need to be an entrepreneur
Access into acceleration phase is possible only for already founded companies (Sp. z o.o. or S.A.). You can still apply to Space3ac without founding a company but you must finish that process till Preparation Camp (end of April 2017).
Downstream sector knowledge
We're looking for teams with at least basic knowledge of space industry and downstream sector.
Solve real problems
Check the list of problems reported by our partners and think on a solution for them. If your idea goes beyond the listed problems you still may apply.
The team
Your team should include experts with multidisciplinary skills. We can't help single persons.
Application evaluation
Evaluation of your application is split into a substantive and a formative assessment. Don't forget to send all needed documents till Preparation Camp.
Mentors of current edition
Katerina Lengold
Vice-President in Astro Digital and co-founder CEO ImageAiry - first marketplace for sattelite data. Entrepreneur, space sector expert. Winner in Top-100 Innovators (2014) and Leader of Tomorrow (2017)
Giovanni Laneve
Univeristy 'La Sapienza' in Rome, SIA (Scuola di Ingegneria Aerospaziale), Earth Observation Satellite Images Applications Lab (EOSIAL). Aeronautical engineer and  expert, in image and video processing.
Vladimir Lukin
National Aerospace University of Ukraine Expert in digital image processing, signal processing and remote sensing
Sergey Stankevich
Expert in Scientific Centre for Aerospace Research Specialist in remote sensing, spatial analysis and applications using multi and hyperspective data.
Prof. Scott Madry
Global Space Institute
Executive Director of the Global Space Institute. He is the founder and President of Informatics International, Inc. and specializes in the applications of Geomatics technologies for regional environmental and cultural research. Long-time member of the International Space University faculty.
Marcin Dobrowolski
Strategy & Business Development Director at Thales Alenia Space Polska Sp. z o.o.
Justyna Redelkiewicz Musial
European GNSS Agency
Managing the Galileo market development activities with a focus on the Location Based Services and Internet of Things. She has managed several space R&D projects, worked with receiver manufacturers to implement Galileo and is leading the market and technology research at the Agency.
Marcin Dominik Jabłoński
User Experience Designer at Flying Bisons
He gained experience working on such projects as: banking systems, plugins for MS Office, HbbTv apps, online services and making GUI for STM32.
Magni Johannsson
He worked in project of suborbital plane Space Liner, currently engaged in building ecosystem of start-ups from space sector in Europe. Co-founder and CTO of Disrupt Space and New Space facilitator.
Lluc Diaz
Business modeling and financing with special interest and expertise in space. He have worked in a high deversity of environments doing international growth, business development, business modeling, support to start-ups, among others.
prof José Antonio Sobrino
30 years of experience in thermal remote sensing, land surface temperature and emissivity retrieval. Coordinator of several projects, field campaigns and cal/val activities organized by the European Space Agency and other national or international organisms
Maciej Urbanowicz
Founder of MURB Space, orginating from Warsaw University of Technology, experienced engeneer specialized in sattelite constructions , project manager, head mechanic and system engineer in PW Sat (1st polish sattelite, launched in 13.02.2012)
Marcin Zagórski
Partner in Black Pearls VC Manager and advisor with 25 years of experience in financial managing, start-ups growth and global scaling-up technological companies.
Paweł Gora
Programist who worked for Microsoft, Google, CERN, IBM Research, with experience in A.I. and inteligent transport systems. Leader of science projects related to parking spots and optimalising transport in big scale.
Martijn Leinweber
Community Manager w Space Business Innovation Centre Noordwijk Expert with international experience in social managment, business suport, marketing and communication.
Martyna Gatkowska
Deputy Head of Remote Sensing Center, Institute of Geodesy and Cartography in Warsaw Project Manager, with experience in implementing projects for the European Space Agency.
Mateusz Kraiński
European Space Agency, Robotic Engeneer Speaker with passion for teaching. For several years now he has been an active member of Toastmasters International and mentor in startup accelerator programs.
Michal Sobolewski
Mechanic-Constructor of the aerospace industry, engaged in Polish and foreign projects, specializing in space release mechanisms and composite structures.
Maciej Kwapiński
Blue Dot Solutions, KWCopter founder. Specialized in Unmanned Flying Systems
Jan Musiał
Assistant Professor at the Institute of Geodesy and Cartography, Center for Remote Sensing. Specialist in the use of satellite data for meteorological, climatic and agricultural analyzes.
Hamed Gamal
Rocket Propulsion Engineer at SpaceForest Ltd.
Piotr Wołejsza
President of Sup4Nav LLC (creator of NAVDEC) Captain with 15 years of maritime experience, PhD in geodesy and cartography.
Krzysztof Bruniecki
Assistant Professor at the Faculty of Electronics, Telecommunications and Informatics, Gdansk University of Technology. He designs, develops and optimizes information systems in geoinformatics (GIS), navigation (including satellite), aeronautics and satellite imagery and programming of mobile devices.
Juha Ruohonen
Founding Partner at Superhero Capital Before he has been involved with several high-growth, VC -funded startups aiming for global markets. Companies include Supponor, Eniram, HyperIn, Upstream Engineering and Epicrystals. Total capitalization of the companies exceeds 20 M€.
Mateusz Kusznierewicz
Sports sailor. As experienced trainer and lecturer he leads company "Course on success". He has over 800 public appearances. He lectures about motivation, communication and personal development.
Maciej Winiarek
Entrepreneur, educator, trainer, tutor. Certified TOC Trainer (Level 4). Director of TOCFE INC for Poland. He has been running his own educational company for 14 years. Co-founder of the Non-public Middle School "Thinking Zone". Speaker and trainer during conferences and trainings in USA, Japan, Germany, Peru.
Małgorzata Tobiszewska
Expert in Team Building, Human Resources and building and developing business competencies, manager with 28 years of experience in manufacturing, service and consulting
Jacek Barzowski
Specialist in business, law and business environment. Experience in strategic and operational management in companies and startup companies.
Bartłomiej Glinka
Entrepreneur, Specialist in logistics, intermodal transport, business modeling and project management. Experienced in strategic and operational management. President of Omida Group. Founder of the Columbus Academy of Personal Development.
Marcin Kowalik
Manager of equity fund, consultant, manager and investor with 10 years of experience in the venture capital market, entrepreneur specializing in education, ICT, intelligent transport systems, quality of life technology.
Tomasz Woźniak
Experienced strategist and visionary of projects related to new technologies. His first startup (mp3.pl) was founded in 1996 by a member of the board of directors of the fund, who invested dozens millions in projects in many fields (mobile payments, eco-energy, retail, e-commerce, hardware, biotechnology)
Dariusz Zaremba
Specialist in electronic business and business models of new technology ventures. CEO of "Nokaut", specializing in e-commerce, strategic planning, business analysis and online marketing. Certified trainer for negotiation, communication and team building.
Mike Bradshaw
Evangelist for Solu (http://solu.co). Mike can often be found coaching early stage start-ups and entrepreneurs in the fundamentals of pitching. The one true way to annoy Mike, is to read "bullet point"; slides during a pitch (as bullet point slides are a crime against Humanity).
Piotr Bucki
He helps companies and entrepreneurs hone their message and make better decisions. He always uses science based methods rooted in cognitive psychology and psycholinguistics. He puts theory in practice working with companies in Australia, Chile, Azerbaijan, Moldova, Slovenia and Poland. And he constantly learns to broaden his perspective.
Jarmo Kuusivuori
An advisor and M&A expert with experience of over 40 acquisitions. Previously President and Managing Director of numerous international multinational ICT companies. An experienced mentor, who looks at startups through their valuation, development and investment.
Paweł Dąbrowski
Katarzyna Sidło
1st political economist at CASE - Center of Analysis Social and Economic, expert at Blue Dot Solutions. Katarzyna is an Arabist and an economist, educated and gained her professional and research experience in Poland, the United Kingdom and the Middle East (Lebanon, Jordan, Syria).
Agata Hościło
Center for Remote Sensing, Institute of Geodesy and Cartography, Head of Laboratory of Remote Sensing of Environmental Hazards, Position: Assistant Professor, Competence in the field of satellite earth observation techniques
José Manuel Delgado Blasco
Rob Postema
Technical-Business Coach at the SBIC, Noordwijk, The Netherlands. A balanced overview of available space technologies, service provision and business models, as well as economic evaluation of business opportunities.
Krzysztof Kanawka
Blue Dot Solutions Krzysztof serves as CEO at Blue Dot Solutions and scientific advisor to Black Pearls VC. Leader or participant to several projects in the space sector. His experiences include cooperation with GNSS, ESA and GSA.
Nicola Musgrove
Ex-manager in ESA's Business Incubation Centres (ESA BIC). Currently Marketing and Business Development Manager at Oxinet Ltd.
Adam Dąbrowski
Assistant in the Gdansk University of Technology, mechatronics engineer. He specializes in machine construction and structural analysis. He has many years of experience in the education of mechanics and astronomy.
Jakub Ryzenko
He specializes in space policy issues, international cooperation in space activities, the use of satellite technology in the field of security and system engineering
Mariusz Kacprzak
Head of Department of Remote Sensing at the Institute of Aviation, specialist in photogrammetry and remote sensing. For more than eight years he has been involved in operational use of Remote Controlled Aircraft (RPAS) in Poland.
Andrus Kurvits
Business & sales development professional and a team leader of the ESA BIC Estonia consortium. Last 5 years he has been involved in different technology startups and startup ecosystem development in Estonia.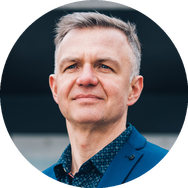 Tomasz Nadolny
For the last 7 years he has worked with local government and government administration. Last 3 years he headed the Chancellery of the President of the City of Gdansk and was the Representative of Innovation in the Gdańsk City Council (CTO) as part of his duties was cooperation with Tech, Startup and universities.
Kartik Kumar
Aerospace Engineer and Planetary Scientist, currently finalizing his PhD from Delft University of Technology in the Netherlands. Systems engineering, preliminary mission design, mission analysis, orbital mechanics, trajectory design, optimization and modeling.
Radosław Kubryń
Sebastian Chludziński
Agnieszka Joźwiak
Agata Jusiel
Business Development Manager at ClickMeeting
Responsible for market development and cooperation with medium and large companies
Arkadiusz Kośmicki
10 years of experience in maintenance. He was working as Automation Service Engineer; Maintanance Shift Menager; Maitanance Planner.
Marcin Madeja
Electronics engineer - equipment designer with specialization in the field of embedded and construction RF wireless systems.
Challenges
Our partners are looking for solutions for some crucial problems. They not only would like to test your solutions but also to pay for them. Your chances for acceleration phase will grow if you help our partners with their pains.
1. Design and implement an intelligent monitoring system for control, steering, measurement and visualisation of the electrical power system for the Port of Gdynia
2. Design and implement an intelligent monitoring system for control, steering and efficiency assessment of the heating system functionality for the Port of Gdynia
3. Design and implement an automated accounting system for electricity consumption for the Port of Gdynia
4. Design and implement an automated billing and settlement system for rain tax accounting for the Port of Gdynia
5. Design and implement a monitoring system for debris changes (bottom sediments) in the main entrance area to the Port of Gdynia
6. Design and implement a maritime species qualitative and quantitative analysis monitoring system for the Port of Gdynia's breakwater area
7. Design and implement a soil contamination identification system for areas hard to access for the Port of Gdynia
8. Design and implement a sensor / detector system for the measurement of noise, dust and odour emissions in critical points of the Port of Gdansk.
9. Implement a mobile system for drone detection and neutralisation designed to secure mass events for PZU Lab
10. Design an ecosystem allowing to conduct simulations of industrial failures for PZU Lab
11. Provide an IT system allowing to handle wheeled vehicle transport for OT Logistics
12. Provide an electronic management system for an environmental laboratory – from sample collection through sample analysis to reporting results for the Gdansk Maritime Institute
13. Provide a platform for sampling air in specific, difficult to access places of the industrial infrastructure for the Lotos Group
14. Provide a satellite monitoring system for industrial areas identifying subsidence anomalies of buildings and industrial structures for the Lotos Group
15. Design and implement an application addressed to Premium customers, allowing booking of refuelling sites and automating the billing process for the Lotos Group
16. Design and implement a personnel monitoring system based on an IoT solution, designed for integration with protective helmets for the Lotos Group
17. Design and implement a virtual training system for employees prior to introduction into the physical industrial area for the Lotos Group
18. A platform for active management of the fleet of tankers
19. Provide a system offering intelligent surveillance of safe navigation in the inner harbour of the Port of Gdansk
20. Provide an autonomous (unmanned) skimmer floating with an oil separator, which routinely cleans water in port waters, allowing the removal of thin layers of spillage in the Port of Gdansk
21. Asset management system (including such functionality as potential damage forecasting, inventory management, facility inspections, reporting, etc.)
22. Provide a AR, VR solution to support customer service, education and automation of internal processes in Orange Polska
23. Provide an IoT Smart City solution (such as intelligent lighting, transportation, traffic management), Smart Home / Connected Home (security, smart energy) or Smart Car solution for Orange Polska
24. Provide a Big data solution for data collection and analysis, leading to data management optimisation and ultimately sales growth, such as detection of anomalies in Orange services or accounts, which result in customer complaints
25. Provide a customer experience solution having a positive impact on customer satisfaction and building positive customer engagement (B2C, B2B) such as education solution for elderly people that encourages and facilitates the use of Orange's digital solutions and services, including self services
26. Mobile logistic support system for train drivers and railway technical suport for Lotos Group
27. IT management system for OT Logistics trains
28. Design and implementation system which manages technical integrity of industrial facility for PZU Lab
29. Control and verification of movement in a logistical-warehouse centre between designated areas, utilising intelligent wireless sensors working in close proximity to employees for X-Kom
30. Design and implement a product tracking system for the supply chain of CELSA Group Huta Ostrowiec utilising IoT/RFID technologies
31. Design and implement an Industry 4.0 solution allowing to automate and optimise processes for CELSA Group Huta Ostrowiec
32. Optimise the planning process of utilising trains for Pol Miedź Trans
33. Optimise service and maintenance processes for trains taking into account time and cost planning for Pol Miedź Trans
34. Optimise administration processes in property management (with special consideration to environmental and energy policies) for Pol Miedź Trans
35. Provide an installation to neutralize carbon dust in the Port of Gdynia
36. Provide a system to monitor trends in estate pricing trends
37. Provide a system to control a grain elevator and manage transport
38. Visualize the area of a cellulose-paper factory with adjacent areas including a GIS system for International Paper – Kwidzyn Sp. z o.o.
39. Smart Transport Monitoring System working at a cellulose-paper factory for International Paper – Kwidzyn Sp. z o.o.
Don't forget to check for updates. Our list of the challenges will grow during the application phase. You can also apply with a project which is not connected to reported problems. Each great downstream startup idea has chances to get access to the acceleration phase.
For whom is space3ac?
We're looking for new and existing startups, academia or scientific teams, alumni of European Satelite Navigation or Copernicus Masters competitions and other teams that would like to change the world using EO, GNSS, telecommunications and/or integrated application.
Do I really need to have a team?
A startup is too much work for one person so each additional hand to work is crucial. Each day will be full of meetings with mentors and hard work on your idea so you can't do everything on your own.
How much does it cost to participate in space3ac program?
It's totally free. We ensured that you'll get everything that you'll need to work and improve your startup. We neither charge you no take shares in your business for acceleration. Fair enough?
Can we do it without moving to Gdansk?
Sorry, no. Most companies that are the partners of Space3ac Intermodal Transportation acceleration program are located in Tricity area. During acceleration phase one of your goals is to test your solution in the real environment. Our mentors, either from business and from space industry will come to Gdansk from all over the world to share their knowledge and experience with you. Part of our workshops are mandatory to graduate from the acceleration phase, so you need to send at least one person to us. There is no need to bring all of your teammates for each business meeting or workshop.
We've already taken some funding. Can we still apply?
Yes, it's not a problem for us. Our space industry investors can bring you the next round of funding.
Space3ac Intermodal Transportation roadmap
September 2017 – application phase
31st October 2017 – end of application phase
20-21st November 2017 – Preparation Camp
6-8th of December 2017: Tech meetup-1
13th, 14th, 15th of December 2017: Business meetup-1
8th of January 2018 Investment Committee
10-12th of January 2018: Tech meetup-2
24-26th of January 2018 Business meetup-2
7-9th of February 2018: Tech meetup-3
21-23th of February 2018: Business meetup-3
27-28th of February 2018 Pitch training
28th of February 2018 Investment Committee
End of March 2018: DemoDay with Investment Circles
By clicking "Subscribe" you agree to processing of personal data provided by you for the purpose of sending you the SPACE3AC email by Pomorska Specjana Strefa Ekonomiczna Sp. z o.o., Sopot (80-703), Władysława IV, registered in the Register of Entrepreneurs of the National Court Register under the number 0000033744, NIP (Tax ID No.): 588-00-19-192, REGON (Business ID No.): 190315182 who is at the same time the personal data administrator in the meaning of the Act of 29 August, 1997 on Personal Data Protection.
Coworking O4 - workshop for 'dirty job'
Got questions? Contact us