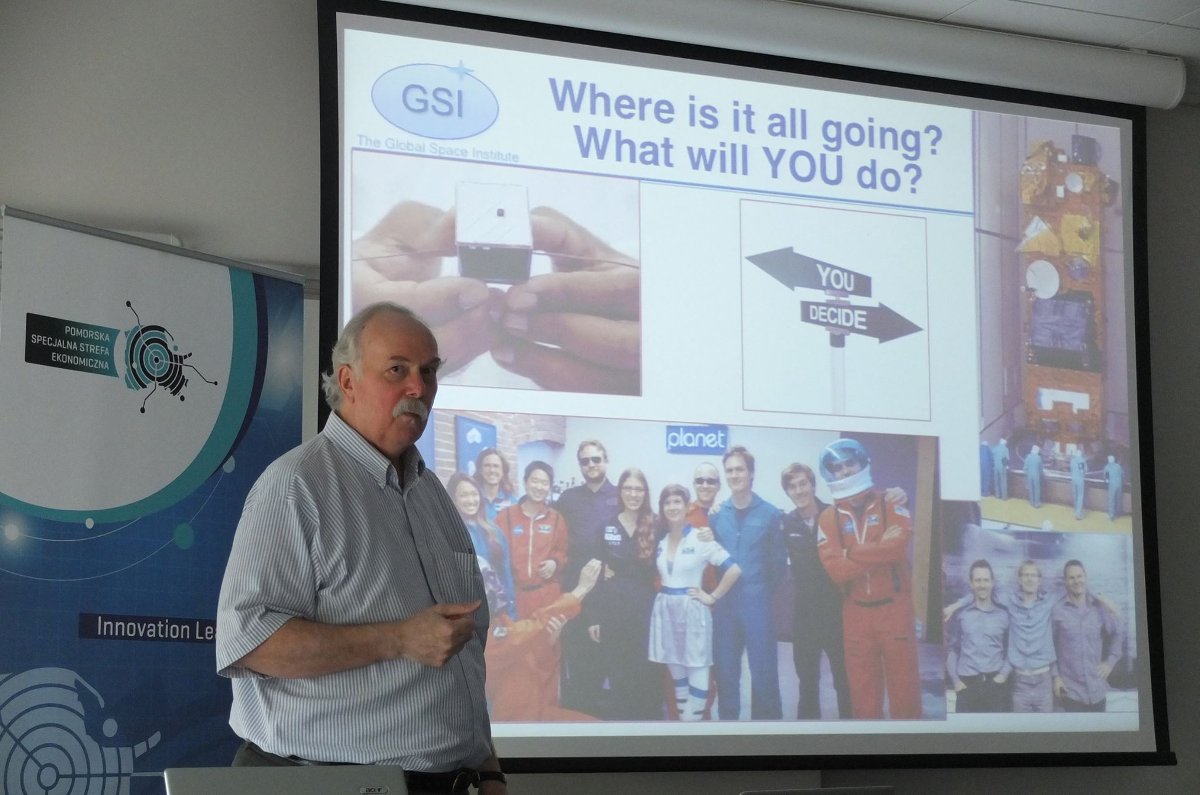 Proffessor Scott Madry with his presentation during Space3ac course.
The fifth week of the Space3ac programme is behind us. A little time remains before the big "Demo Day", during which projects would be presented to potential investors.
A month of lectures, workshops, individual work with mentors, study visits and business meetings has passed in a blink of an eye. Right now, Space3ac teams are doing their "homeworks" – polishing technical and business aspects of their projects and preparing for the "Demo Day". This event is scheduled for 8th of September 2016 in Gdansk, during which they will present their concepts in front of potential investors.

As a unique and innovative space sector project, Space3ac is dedicated  mostly to areas related to downstream space technologies, such as applications of Earth Observation or satellite navigation.  Space3ac was launched on the 5th of May at a press conference at the Polish Ministry of Development. This programme aims at activation and channeling the energy of European space sector towards applications with noticeable market potential. The accelerator is supporting  selected entities and developing their projects under mentorship of experienced entrepreneurs and space sector experts. The end product of Space3ac will be projects developed up to the stage ready for investment – with teams ready to work, concepts with commercial capability and potential clients.     
The range of topics that have been covered during the acceleration was very wide. Experts from Poland, Ukraine, Germany, Netherlands, Great Britain and even United States shared their knowledge and experience with space industry activities and technology development. The teams had lectures and workshops on marketing and sales, communications, public speaking and even cooperating with the administration. They also had the opportunity to visit Pomeranian Science & Technology Park labs, O4 Coworking space in Olivia Business Centre meeting with companies (also from space sector) and pitching.